Friday (Morning) x 5 | Exploring Pastels | Neil Condron
Friday (Morning) x 5 | Exploring Pastels | Neil Condron
10:00am - 12:30pm
2.5 hour class
Block 1 : September 6th, 13th, 20th, 27th, 4th October
Block 2 : October 18th, 24th, 1st November, 8th, 15th
Block 3: 22nd November, 29th, 6th December, 13th, 20th
Whether it's kids or castles you want to paint soft pastels is a great medium to use.
The group will explore this versatile medium throughout the weeks with a 'freestyle approach' to using soft pastels. All levels of experience are catered for.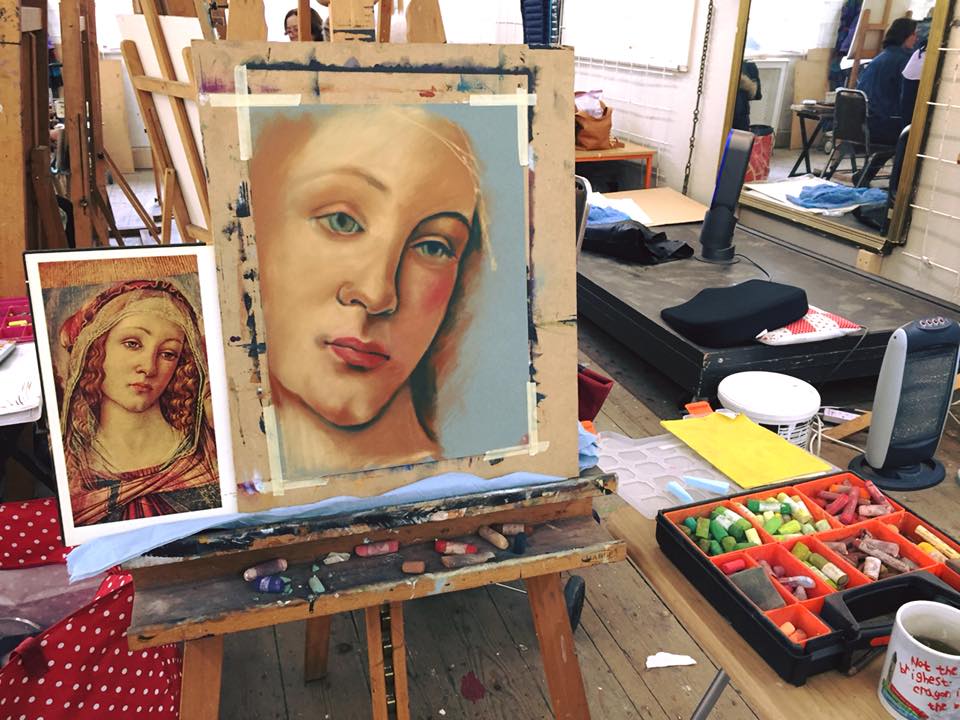 Neil's Students
Materials list:
Bring a really good quality reference of what you'd like to paint (3D or photographic); scenic, portrait, still life etc. Pastels are chunky so keep the reference large and simple. You'll be working around 30x40cm.
A stick or two of charcoal, soft and hard pastels and pastel pencils (not regular colour pencils). Don't spend a fortune on quality pastels if you are just starting. I will have plenty of pastels at hand.
I recommend Sennelier pastel board or a 'sanded' paper/board A3 size or bigger. I will be providing some pastel material so don't panic if you don't have any.
Bull-clip/masking tape.
A stiff old brush (to brush off unwanted pastel strokes)
Tracing paper - frowned upon by 'purists' but can come in handy.
Pastel fixative (optional) some artists use hairspray. I avoid both, however it can make life easier sometimes. Fixative applied outdoors only!
A dust mask if you are sensitive to chalk dust.
Wet wipes (pastels are dusty and dirty)
Paper towels.
An old chunky hand towel.
Fingers and thumbs to blend and smudge with - the fun part! (I'll bring along some DIY 'smudgers' too)
A friendly disposition and an adventurous spirit - mandatory!
We will supply easels and boards.